The Ubernauts - "A Show of Hands"
This little corner of cyberspace is home to the international band known as The Ubernauts. Comprised of musicians from around the globe, our project collection, entitled "A Show of Hands", consists of songs recorded and produced solely via electronic communication. That's right - none of us have ever met in person to record, mix, or communicate at any point in time! We do it all via the Internet using a bunch of binary digits. Isn't that cool? We e-rock!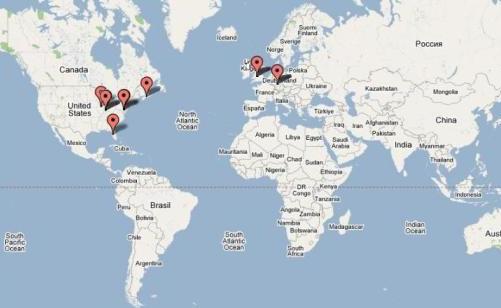 Access to streaming audio samples of our projects is available below or on UBER.FM. Complete audio tracks and other shared files are posted in their respective project section.
Anybody Out There/Comfortably Numb